China's record Single's Day signals shows strength of e-commerce
This year's Single's Day in China set a spending record this week, demonstrating the continued strength of the e-commerce market.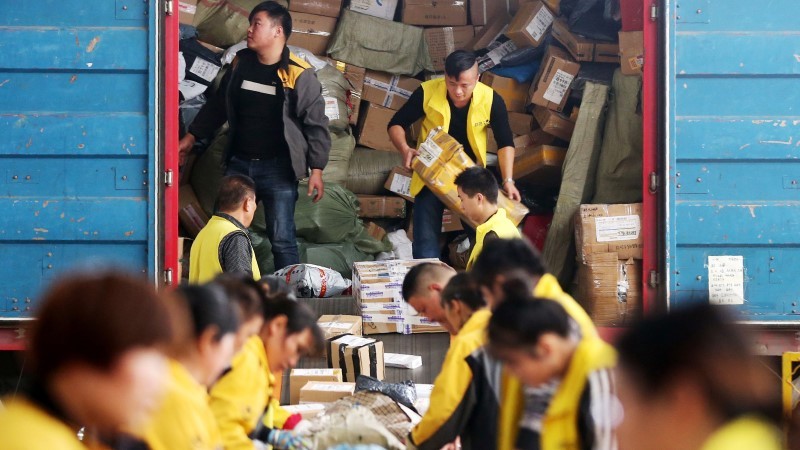 This year's Single's Day in China set a spending record this week, demonstrating the continued strength of the e-commerce market.
Chinese e-commerce giant Alibaba reported RMB268.4 billion (US$38.4 billion) of sales on November 11, a rise of 26 percent compared with 2018. The Single's Day 'shopping holiday' is not a public holiday in China but has become the largest shopping day in the world, beating Black Friday, the day after Thanksgiving in the U.S.
The growth of Single's Day, which originated at Wuhan University in 1990, demonstrates the growth of online shopping in China and the rest of the world, says Peter Guevarra, director, regional research, at JLL. "Less than a decade ago, Alibaba's Single's Day sales were less than US$1 billion. This year it took just over one minute to rack up US$1 billion in sales.
"Historically of course, these shopping events were a boon for in-store sales, with famously long queues for Black Friday sales in the U.S. and Boxing day sales in Australia"
Today, retailers need an omni-channel strategy – which encompasses online sales and offline sales in stores - in order to take full advantage of the e-commerce boom, says Guevarra. For example, more retailers around the world are now using the buzz around singles days to run special offers and promotions.
Industrial and logistics major beneficiary
In real estate, warehousing has been the major beneficiary of the growth of online shopping.
Online retailers such as Alibaba require a huge and growing amount of logistics space just to handle Singles Day. In the first nine months of this year, online sales in China rose 16.8 percent on the same period in 2018.
"China has the world's largest e-commerce market, but online retailing is seeing double-digit growth all over the world," says Guevarra. "This growth will underpin demand for logistics real estate in the future. Many markets around the region have a shortage of large modern warehouses required by online retailers."
Warehousing requires substantial amounts of land near transport nodes and the demand for it is transforming the design of new facilities. Multi-storey warehouses were once limited to land-constrained markets such as Tokyo and Hong Kong. However, multi-level facilities are becoming more common in other places in Asia, while both the U.S. and UK London saw their first multi-storey warehouses open last year.
"Even markets such as the U.S., where land is relatively abundant, rising land prices and changing supply chain requirements have made multi-storey warehousing more feasible", says Guevarra.
Online customers are becoming ever more demanding, with next day and even same day delivery becoming an important part of the online retailer's offer. This means more logistics centres nearer to the customer, to fulfil "last mile delivery" needs.
"The need for last mile facilities means more logistics space in urban areas," says Guevarra. "This is increasing globally, although as last mile delivery continues to evolve and develop, this will continue to change and impact the optimal location and design of these urban facilities."
Alibaba handles one billion packages a week but on Single's Day this total is reached in a single day, meaning the retail group needs to be able to maintain delivery standards. In order to do so it operates its own logistics business, Cainiao Network,  which has in turn invested in an express delivery company, ZTO Express. This supply chain integration will become more common with larger retailers, says Guevarra.
The huge space demands of retailers such as Alibaba and global third party logistics companies can best be served by larger logistics real estate companies, which can serve tenants across multiple city and country markets. "This need for scale will drive M&A in the logistics real estate business," says Guevarra.
For example, Asia Pacific warehousing specialist ESR was formed from the merger of two groups, e-Shang and Redwood in 2016 and has since made multiple acquisitions.  Blackstone Group has assembled 370 million square feet of US warehousing space.
Logistics remains popular with real estate investors, especially large global investors which can commit substantial capital to bigger warehousing platforms. For example, German insurer Allianz announced a US$600 million commitment to GLP's China funds in May while last year Canada Pension Plan Investment Board and Quadreal Property Group established a €2 billion European partnership with GLP.
"Despite yield compression, logistics real estate still offers a positive yield spread compared with other real estate sectors across many markets in the region.  And the ongoing positive structural changes in the sector, coupled with the 'cultural' shift to logistics, will support future development and investment capital inflow," says Guevarra.